Why do we love pike fishing - and especially in Ireland?
As professional guides both Luca Nardin and Pierre Monjarret, team angler at CWC and owner of 'predatorguiding' - a Irish fishing guiding business, have developed a passion for all predator species, topped by the ultimate king of the sweet waters - the Esox Lucius, commonly known as pike.
The name is pure understatement - for the angler who has never had the opportunity to catch one, it is just a fish. For all the ones who have mastered to get one at the hook, it is more than a fish. It is an unforgettable experience and some of them even get trembling at the thought of the last catch, drill and release of this great species.
Ireland is recognized as being the outstanding fishing holiday destination in Europe. The vast variety and quality of fishing in Ireland makes it the perfect destination for your angling holiday.
The Irish climate is well suited to sport angling. It is temperate and kind to the angler with moderate summers, mild winters and adequate rainfall throughout the year.
Historically, Ireland was noted for its salmon and trout fishing, but it has now developed an excellent reputation for the quality of its pike fishing. There is no statutory close season for pike in Ireland and anglers may fish for pike all year round.
Pike are now one of the most highly sought after sport fish species in Europe and North America and there has also been a huge increase in the popularity of pike fishing among Irish anglers.
Interestingly, many Irish people enjoy fishing, however, most fish for coarse fish which means that tourist anglers from all over the world can enjoy the fishing for pike, trout and perch as it is offered by 'predatorguiding'.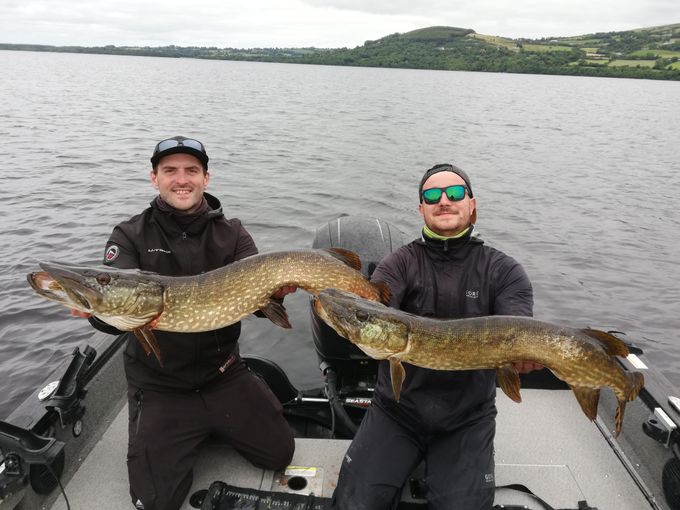 There are different places to fish: Lough Derg is a freshwater lake in the Shannon River Basin, Ireland. It is the third-biggest on the island of Ireland (after Lough Neagh and Lough Corrib). It is a long, narrow lake, with shores in counties Clare (south-west), Galway (north-west) and Tipperary (to the east). It is the southernmost of three large lakes on the River Shannon; the others being Lough Ree and Lough Allen. The scenery is just great and the weather is really Irish - incomparable. The availability and quality of fishing means that Irish pike angling can satisfy the expectations of specialist, experienced and novice anglers alike.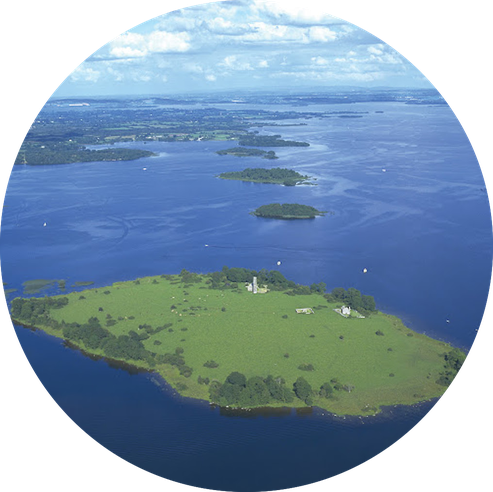 Ireland is now readily accessible by sea and air from both UK and mainland Europe. The availability of low cost air and sea fares enables visiting anglers to tailor their visit and maximize their fishing time. The 'predatorguiding' fishing center, boat place and accommodation is located close to Killaloe and only two hours ride from Dublin. Shannon airport is also close by and bus transfer or individual pick up can be arranged for the visitors.
Fishing on the huge lake Lough Derg with Pierre and Luca means fishing with different methods. The pike angler can use a wide range of methods including crankbait, jerkbait, rubber and fly fishing.
A wide range of high quality tackle for pike fishing is available from the guides.
Pike (Esox lucius) are the largest of the freshwater predators and are abundant in Lough Derg as well as in the alternative waters fished by 'predatorguiding'.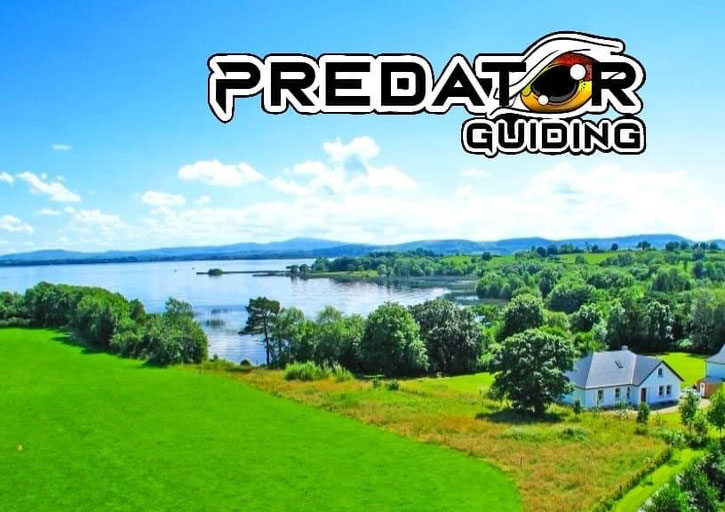 Irish pike grow quickly and can reach up to 20 Kg. (over 40 lbs.) on some Irish waters with fish of 10 Kg. (over 20 lbs.) being quite common. The hard fighting nature of the wild Irish pike are some of the reasons that this fish is so sought after by sport anglers.
Conservation is vital to protect the quality of Ireland's pike fishing.
Ireland now has the best conservation measures for the protection of pike in Europe. This fits well with the philosophy of both Guides, who have always practiced 'Catch and Release'. No coincidence, that Pierre and Luca are team angler of CWC - Catch with Care, the well known fishing brand. 
Got interested and want to explore more about the passion for predators and especially pike fishing? Have a look at www.predatorguiding.com and start planning your next Irish Pike Holiday!